Please wait ...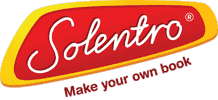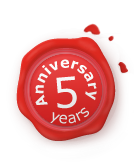 Books & prices
Shipping
About Solentro
Contact us
Make your own book!

Create your book!

"I was thrilled when I realized that I could create my own book, finally my writings came to life! Now I have my own books, beautiful and very colourful with recipes, poems and other writings. I even gathered one of my friend's letters and printed a small booklet which I gave as a birthday gift to her."
//Laura, 39 years old

Make something out of your own writings and lyrics! Maybe you have your own story, novel, poem, letter, recipe, blog or other texts? Make a unique and beautiful book of your own! Solentro helps you discover the joy in writing!

Blog
Diary
Recipe
Short story
Novel
Letters
Poems
Poetry
Menu's
Song lyrics
Book of remembrance

At Solentro you can make your own book, photo book, photo album, wedding book, graduation book (yearbook), christening book, book of remembrance, blog book, retirement book, "my first book" - we focus on simplicity and usability which opens up for your creativity!